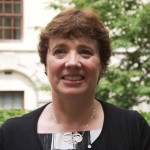 Civil Service Live was in London yesterday and continues today 16 July. After very fruitful and challenging visits to Bristol, Liverpool and Newcastle we are now in London. Come and visit us at the Civil Service Local stand on the final event in London at the QEII conference centre, opposite Westminster Abbey - more information on the Civil Service Live website.
My team have been working around the country with the Cabinet Office and Civil Service Learning to make these events a success and we look forward to seeing you there.
Helping to facilitate Civil Service Live is one of the ways that we can help local teams to develop significant local influence over the delivery and effectiveness of the reform agenda. As always we are looking to identify, develop and deliver practical solutions that offer
improved value for money
better opportunities for staff and
more efficient services to the public
You will be able to read more about what is coming up at Civil Service Live through these blog pages and you can get to meet myself and the team at these events. Even if you can't make it to one of the events, please read the blog to find out what we are doing in a place near where you live or work.
Leo Castledine