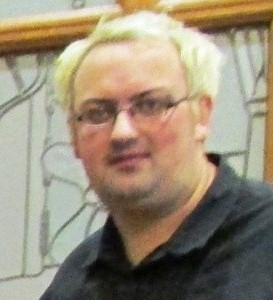 My name is Alex Leach. I have worked for the Crown Prosecution Service (CPS) for 9 years and have been a civil servant for 14. I work in the CPS Hull office as a casework administrator (AO in old money.) I recently attended the Civil Service Academy event in Newcastle as a delegate.
I applied for the event after seeing it advertised on a circular. Competition was fierce but I was lucky enough to secure a place. The aim of the Academy is to provide opportunities for staff like me at A and B1 grade to develop our skills – both personally and as a team. The Academy began with a week long development event, followed by a group project to try and improve one aspect of the civil service.
The event itself was held in Newcastle and we were all allocated into biscuit themed teams which would become our family for the week (big shout out to the custard creams!) Activities ranged from seminars on constructive criticism through to role-play sessions on delivering a pitch to a group. Evening sessions were more light hearted in their approach and involved a game of people bingo to help us network and a challenge to make a QVC sales pitch for some gems from the pound shop. There was also a prestigious awards ceremony on the final night.
The focal point of the week was the development of our team project and pitching it to a formidable team of senior civil servants in a dragon's den style pitch (sadly they didn't have wads of cash to throw at us like in the TV show.) Before we knew it, the week was over and we were all going our separate ways once more.
But now the real challenge begins, we have to make our idea a reality, so far our biggest challenge has been trying to arrange teleconferences at a time everyone can attend, however if this remains our biggest challenge then we will be doing very well indeed!
Attending the academy has benefited me a great deal indeed. I have met people from departments I had never heard of before, my confidence has increased and I feel better placed to develop my career to the next level.
My big advice for anyone considering applying for the academy is to simply go for it and when you are there, throw yourself into it completely; you really do get out what you put in!