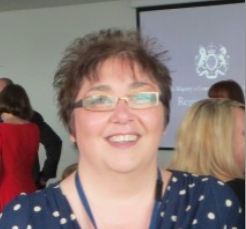 Civil Service Local's Apprenticeship programme is now in its third year of supporting civil servants in the north west of England to study for a level 5 apprenticeship in leadership and management.  After 15 months, I'm now nearing completion of the course and want I want to encourage my colleagues to think about applying for the programme themselves.
For me, the greatest strength of the programme is the length of time I was given to work through the modules. I had to attend regular tutorials and complete assignments based on my learning, which means that the learning doesn't stop when the tutorial does. This could mean further reading or taking more positive action to progress through the course. It made me take the time to think really hard about how I was working and whether I could improve my own results through changing my behaviours or at least by having a better understanding of what motivates other people to get things done.
I enjoyed meeting other people from all parts of the Civil Service, and the National Health Service. In my group, we have team members who work in project delivery for the Department for Work and Pensions,  mental health workers from the National Health Service, hospice managers and learning and development managers. This diverse range of people means we always enjoy lively debate when we discuss how we do things differently and what we could learn from one another. It also highlights our similarities and our shared commitment to build capability in our people and deliver a quality service to the public.
I'll be honest - it's not easy. In fact, it's difficult, but I believe it's worthwhile. The work itself isn't hard but you really do need to stay totally committed throughout. That means having to devote some of your personal time into making a success of the programme. The assignments are challenging but they really help you to get a more complete view of your part of the Civil Service and to consider what practical changes you can make to your service delivery.
I can honestly say that the learning has made a positive contribution to how I work. The time spent exploring management theories and how they can be applied in an every-day work environment has changed me, hopefully for the better. I now feel equipped to use the learning to continue on my journey of improvement, which in turn benefits not just me, but my team, colleagues and those we are here to serve: The public.