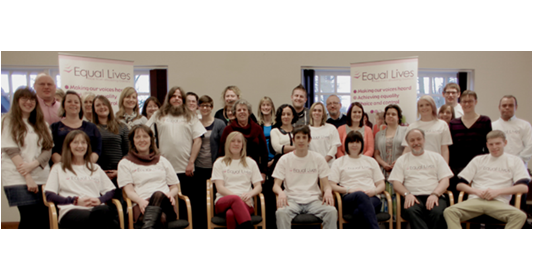 Do you live in Norfolk and are you looking for a genuine opportunity to develop your skills, broaden your range of experience and make a real difference to the lives of disabled people? If the answer to these questions is yes, then volunteering with Equal Lives may be for you.
Formerly known as the Norfolk Coalition of Disabled People, Equal Lives is an organisation based in the Norwich area that supports people of all ages facing disabling barriers.  They help them to remove those barriers and live independent lives and they provide information and practical assistance to enable them to understand their choices, protect their rights and achieve their personal goals.
Equal Lives needs volunteers and is currently offering a diverse range of opportunities.  Some of these are listed below:
 Money Matters – supports people with disabilities to manage their finances.
Community Engagement Team – building links between Equal Lives and local communities.
Appropriate Adult – observes and supports detained, vulnerable people in one of four Norfolk custody suites.
These services meet essential needs and, for this reason, and because full training is provided, longer-term commitments by volunteers is especially valued.  However, the actual amount of time required will depend on the roles themselves.  Full details of the roles available and how to apply for them can be found here.
Equal Lives very much wants to hear from civil servants in the Norfolk area, whose skills and commitment to public service are ideally suited to these roles.
If you are interested in these opportunities, please contact Ian Barton.