3 volunteers from HM Passport Office, HM Revenue & Customs and the Home Office recently sharpened their communication and presentation skills in front of a challenging audience of 10 -11 year olds when they volunteered to take part in our Engaging our Primary Schools project at The Meads Primary School in Luton.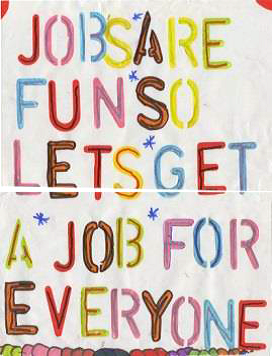 After being made welcome the volunteers were shown to their individual classrooms for the three 20 minute sessions they were each conducting. They each talked about the positives of having a job, as a counterbalance to a life of benefits dependency, and the skills they needed. By giving the students an insight into the world of work and an understanding of the Civil Service they were aiming to inspire the children to become good citizens and encourage high job aspirations. With a few props and plenty of interaction they all completed the task admirably. Rajneet Parmar, who co-ordinated the event on behalf of The Meads, thought the pupils responded well and everyone who took part would recommend the project.
Karolina (HM Passport Office) said
It takes a lot a courage to do this, you step outside your zone, experience something new and can be proud of yourself for doing it.
Maggie (HMRC) said
I really enjoyed working with the children, the school and meeting colleagues from other Civil Service departments. It was all very well organised and professionally run. The children were well behaved and showed good listening skills, positively answering questions and participating in role play.
Helen (Home Office) said
I would be prepared to volunteer again, I really enjoyed the interaction and enthusiasm the children displayed.
If you are interested in taking part in the Engaging our Schools project, to engage with local communities and build personal skills such as presenting and project management, contact Ian Barton and Susan Coles. We'd also like to hear from you if you know of a school near you which might be interested in becoming involved in the project.