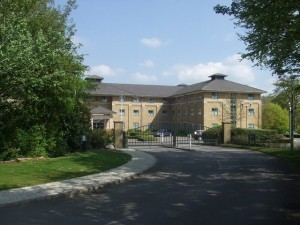 The class of Academy 2015 have just had the chance to reflect on their progress at the half year stage, coming together for a development event at Lawress Hall in Lincoln.
This was a chance for the Project team to see if we had made good our promise to deliver what might be a life changing experience for delegates.
After a chaotic but fun team building session involving precariously balanced water bottles, the work began. It was great to hear from each of the 6 family teams about the progress they had made on projects so far.
Despite the challenges of managing project time, different IT systems and new responsibilities each team had worked well across departmental lines. They had made significant progress and were full of enthusiasm for delivering the remainder of their project in the next 6 months.
The growth in confidence since May was clear to see
The standard of presentations has been so high today, a clear demonstration of how far people have come and the impact the projects have had on them - Nick Tooley, Local Co-ordinator
Attendees were also inspired by Gillian Smith, Deputy Director Civil Service Resourcing who spoke openly about her experiences of managing work and life challenges and Leadership Development expert Paul Stafford who encouraged us all to think about and act on different ways to develop.
The day was rounded off with a refresher on project management techniques which referenced One Direction and a session on improving our chances of getting a job, which didn't reference One Direction.
So, back to that promise.
To put it simply, the Academy is invigorating and has given me inner belief. We have been encouraged to be ourselves and think differently. I'd recommend it to anyone willing to take a chance and get involved - Carol Kerr, Academy delegate