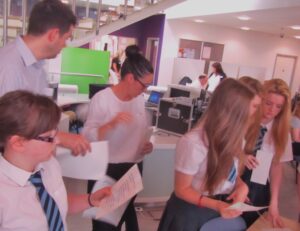 Joseph Swan Academy in Gateshead is looking for Civil Servants to take part in a careers event they are holding for their students (Year 7 to year 13)  on the evening of 24 February 2016.
This event will give volunteers the opportunity to engage with both students and parents to discuss career options within the Civil Service and to help them explore the diverse range of important work the Civil Service does.
The event will run from 6pm to 7.30pm.  If you would like to get involved or find out more, please email Victoria Faulder to register your interest.