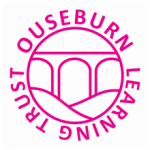 The Ouseburn Learning Trust is working in partnership with Civil Service Local on a pilot Primary Reading Scheme with Benton Park Primary School.  This pilot programme would enable foundation stage Reception learners (aged 4-5) to read aloud to Civil Service volunteers over weekly sessions and for Nursery stage learners (aged 3-4) to hear stories read to them.
The proposed pilot programme would take place in the Summer Term 2016 (Mid April – late May).  If you are interested in volunteering to be part of this reading scheme, we would like to invite you to a bespoke training session for Civil Service staff.
Time: 1.15 pm – 2.30 pm

Date: Wednesday 23rd March 2016
Venue: Benton Park Primary School, Corchester Walk, Newcastle upon Tyne, NE7 7SS
There are 8 volunteer places available for this Primary Reading project pilot and to register your attendance at the training session at Benton Park Primary School, please contact Victoria Faulder by 4 March 2016.