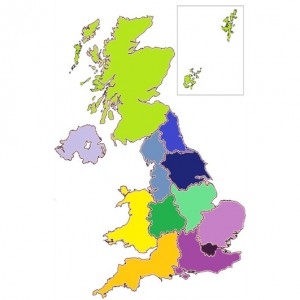 Our next discovery session is about devolution in the United Kingdom and the opportunities and challenges it presents to Civil Servants.
Civil Servants should understand the history and background to devolution and how it has significantly changed the way in which Government operates.  There is not just one legislature or Government in the UK, there are four democratically elected Governments and four Parliaments and Assemblies for the different parts of the UK.  This has implications for how Civil Servants across all the administrations do their jobs.
This session will provide an introduction to what you need to know about working with the devolved administrations of Scotland, Wales and Northern Ireland, why it is important and how to find out more.
When: 21st November 2016
Where: Conference rooms 7 & 8, 2 Rivergate, Temple Quay, Bristol, BS1 6HA
Time: 10:30 to 12:30
Discovery sessions are learning events that can count towards your 5 a year learning and development days. Book online here in order to secure your place. If you experience any system problems when reserving your space for this event please contact Danielle Eyre to advise.
You may also be interested in:
Please note that you will need to seek authorisation from your line manager in order to attend this event.  Any travel and subsistence costs must be met by your home department and lunch wont be provided.
Civil Service Local is committed to ensuring that wherever possible our events are accessible to all participants. If you have any specific requirements that will enable you to fully participate, please contact me and we will endeavour to make any reasonable adjustments.