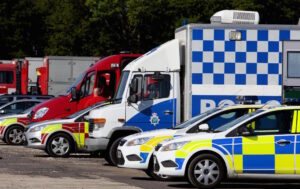 Civil Service Local volunteers are needed to support response and recovery staff (blue light and local authorities) when dealing with a major incident or emergency.
These welfare based roles could include helping in a
Reception Centre
Rest Centre
Evacuation Centre
Search Centre
Civil Servants already have valuable experience that could be put to good use in these circumstances. Each role operates under a Local Authority Lead Officer who has overall accountability for the centre. Staffordshire Civil Contingencies Unit would like to establish a trained group of volunteers who they can call on to respond, depending on the individual's availability at the time.
Training in emergency management is provided and there will be opportunities to take part in multi agency training exercises.  Volunteers are insured by the local authority and travel expenses incurred during an emergency will be covered.
You are invited to a drop in event to meet members of the Civil Contingencies Unit, find out more about this opportunity and discover what volunteering involves. Refreshments provided.
Sessions will be held on
Wednesday 15 November from 2:00pm to 6:00pm
Wednesday 22 November from 1:00pm to 5:00pm
Location:  Staffordshire Civil Contingencies Unit, Beaconside, Stafford ST18 0DD
Please book your place using the link.
You will need your line manager's approval to attend this event and travel and subsistence costs must be met by your home department.
If you have any questions about the event please contact Alison Enever
Civil Service Local is committed to ensuring that wherever possible our events are accessible to all participants. If you have any specific requirements that will enable you to fully participate, please let us know and we will endeavour to make any reasonable adjustments.