Last week delegates from both the North East and Yorkshire and the Humber marked the end of their year long participation on the CS Local Modular Academy Programme at celebration events held in Newcastle and Leeds.
Future leaders from departments across the Civil Service (HM Passport Office, Driver and Vehicle Standards Agency, HM Revenue and Customs, Department for Work and Pensions, Legal Aid Agency, Crown Prosecution Service, Department for Education, Home Office, Marine Management Organisation, Insolvency Service, Land Registry, National Crime Agency and Cabinet Office) worked collaboratively in 'family groups'. They participated in four action learning modules covering Collaborating and Partnering, Communicating, Leading and Building Capability and developed a project based on a theme from the vision for a Brilliant Civil Service. Throughout the programme each participant had their own mentor.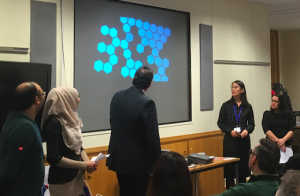 The celebration event was a chance for delegates to present to members of the Senior Civil Service, their Line Managers, Mentors and other family groups about their projects, the challenges faced and successes realised. Just as importantly this showcased the skills they had developed as a result of participating on the programme. A common theme throughout the presentations was that delegates had enjoyed the opportunity to network with colleagues from other departments and had gained  a much better understanding of the wider Civil Service. We also heard some fabulous personal testimonies in particular how the programme had led to an increase in confidence and unearthed skills that many thought they did not possess.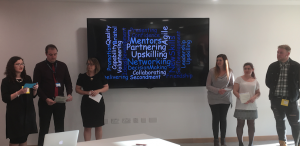 Alison Hilton, Deputy Director from HM Revenue and Customs, and John Ryder, Head of Estates from the Department of Health, represented the Civil Service Local Senior Steering Group and congratulated delegates on the depth and imagination of the presentations and urged them to continue with their learning and development. The fantastic contribution of the programme facilitators, members of the Senior Civil Service and support provided by the line managers and mentors was also acknowledged.
The programme is an excellent example of how the collective power of the Civil Service can be harnessed to develop skilled people and effective leaders. We in the CS Local team wish the class of 2017 every future success in their career and look forward to welcoming the class of 2018 who will be joining the programme in January.