With the new school year about to start what better time to think about how, by spending a couple of hours in a local school, you can inspire the next generation about the world of work.
In association with the Skills Service we are looking for volunteers in the Peterborough, Huntingdonshire, Fenland, East Cambs and Rutland area  of our region for the following activities. Times aren't yet confirmed but we know diaries get booked up so if want to be involved hold the date in your diary and drop us an email stating which activity you are interested in and we will confirm details nearer the time.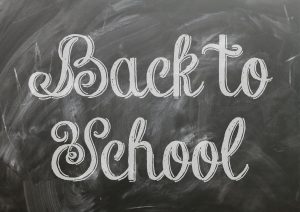 There is a bit more detail about the individual activities on the Event Calendar on the Skills Service website, but still email us expressing your interest.
You don't need any particular skills, just enthusiasm and a willingness to share your work experience.
September 2018
7th: Build a Business at Neale-Wade Academy (Fenland)
10th: Preparation for Work Experience at Bishop Laney Sixth Form (East Cambs)
12th: CV Workshop at Catmose College (Rutland)
17th: Ducks at Littleport & East Cambs Academy (East Cambs)
24th: Preparation for Work Experience at Bishop Laney Sixth Form (East Cambs)
25th: Maths Challenge at Ken Stimpson Community School (Peterborough)
26th: Maths Challenge at Ken Stimpson Community School (Peterborough)
October 2018
3rd: CV Workshop at Nenegate (Peterborough)
3rd: Meet the Professionals at Sir Harry Smith Community College (Fenland)
10th: Preparation for Work Experience at Bishop Laney Sixth Form (East Cambs)
10th: Mock Interviews at Catmose College (Rutland)
12th: CV Workshop at Thomas Clarkson Academy (Fenland)
17th: Build a Business at Ernulf Academy (Huntingdonshire)
18th: Guess the Professionals at Abbey College Ramsey (Huntingdonshire)
31st: Mock Interviews at Nenegate (Peterborough)