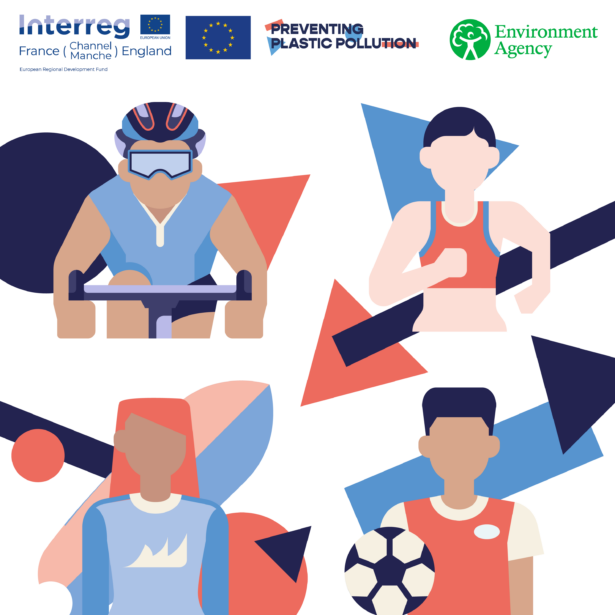 As part of the Interreg funded Preventing Plastic Pollution project the Environment Agency's Plastics and Sustainability team are working to reduce the amount of avoidable plastic used by sports events, clubs, participants and venues.
When and how?
Join the Plastics and Sustainability Team to discuss how sports venues, events, community clubs and participants can reduce their avoidable plastic and carbon footprint.
The webinar will consist of a 40 minute presentation and 20 minutes for questions. To make the Webinar interactive slido will be used so please have a phone handy to log on and participate.
Join their webinar to find out how you and your sports club can take action to protect our natural world.
1 March 2022
12:00 noon
Sign up to the webinar on MS Teams here to receive a joining link.
Webinar attendees from the South Coast (Cornwall to Norfolk) will be offered the opportunity to trial equipment to help them reduce avoidable plastic when training and taking part in events.