https://civilservicelocal.blog.gov.uk/find-some-government-space/
Find some Government Space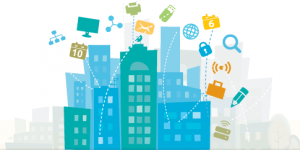 Sharing unused meeting rooms and workstations is one of the easiest ways for us to maximise the use of a dwindling estate and ensure our facility needs are met without incurring the costs of turning to external suppliers.
Find Me Some Government Space (FMSGS) automates the shared facilities initiative developed by the Government Property Unit (GPU) and Civil Service local to promote this principle.
The e-PIMS FMSGS tool is an online application you can use to share and book meeting rooms and workstations across government departments and buildings. Details of the facilities available through FMSGS can be found at https://e-pims.cabinetoffice.gov.uk/FMSGSGov
If you are unable to access the ePIMS system then you can download an ODS Spreadsheet list of rooms using this link - please note that the on-line version is probably more up to date.
We would love to hear from you, especially if you have a meeting room or workstation available for hot-desking to add to the register; in which case, please contact: FMSGS Meeting Space Enquiries
If you have any general comments about this initiative or suggestions about how we can improve it, please contact: Colin Packman