Recently I was privileged to see a series of short presentations given by students from Northumberland Park School in Tottenham after they had taken part in the six-week Engaging our Schools programme.
Anna Shotbolt, then on secondment with The Prince's Charities, had visited 2 schools in Tottenham to discuss ways in which civil servants could use their skills and their volunteering days to give something to the local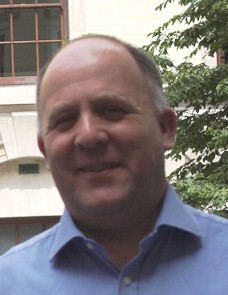 community.
Anna encouraged 3 teams from the Cabinet Office to take part in the 6 week Engaging our Schools programme with 2 schools in the area, Northumberland Park and Park View.
The programme sets out to provide young people with an insight into the world of work and an understanding of the Civil Service. It also gives civil servants the opportunity to engage with local communities and build skills such as presenting and project management.
Year 10 and 11 students from both schools applied for a place on the programme and 10 were selected for each cohort. A second project has been run with Northumberland Park, and both schools are keen to take part again.
Delivering the programme
Over a 6 week period the Cabinet Office staff ran a series of interactive sessions with the young people which reflected the interests of the students, such as:
There were also visits to No 10, Parliament and the Government Digital Service.
The final sessions saw the students give presentations about what they'd learnt to a group of 20 people including their teachers and civil service senior managers. Although it was a daunting task all of the students did a great job, impressing the group with their confidence and professionalism.
What the students thought
The students gave really great feedback about what they gained from the programme:
Maconde:
 The six weeks spent at the Cabinet Office gave me a real insight into professional work and the different varieties of jobs that are available within the government
Nasra:
I learnt how democracy works and that the MP's were accountable to the voters in their constituency as they represented their views in the House of Commons. I learnt from another talk that we had was that in life you should not be afraid to face new things and challenges
Ryan:
 Before attending the first session at the Cabinet Office, I had an idea of the types of work government did but thought this was only to do with politics, debating and financial issues. However, I now realise that there are a great diversity of roles and government departments.
What the staff thought
Cabinet Office staff also found the programme beneficial. Lucy Kendall who works at No 10 said afterwards:
This project has been both rewarding and enlightening. I have enjoyed getting to know the students and introducing them to Number 10 and the kinds of work opportunities we have here. It was really interesting getting an insight into their perception of government and helping to broaden their understanding – and I myself had the opportunity to learn about different areas of Cabinet Office work
What next?
I was very impressed seeing the first set of students talk to their whole year group about their experiences at a morning assembly. This has encouraged many to want to join the next events. The Cabinet Office teams are continuing the programme in May and there are opportunities to run similar projects in various areas across London and the South East. If you would like to join an existing team or start your own projects with schools in your locality please contact me to find out more at john.haskey@csresourcing.gsi.gov.uk 07775404009 or donna.donaghey@hmrc.gsi.gov.uk 07825 227940.