The Countdown continues – Civil Service Live Liverpool (25th June) – 2 days to go.
Each day in the run up to Civil Service Live 2014 Liverpool we're highlighting a particular stand or session.
Today we focus on the session called A more unified Civil Service. . .
I was asked to help bring together a session to explain more about Civil Service Local and our work both nationally and in our own area, the North West. So, I thought the best way to do that would be to use it as a way to find out what you may already know, and also let you hear some stories from the horse's mouth, so to speak. I hope it'll be interesting and that hearing other people's stories will make you think again about the Civil Service as a whole.
It's the Civil Service, but not as you know it.
There are still some spaces on two of the sessions – so book now before it's too late
I'm really looking forward to Wednesday. It's a packed day with plenty of inspiring sessions to choose from and there may be a few surprises in store too, especially if you don't already know what a superlambanana is. See you there.
---
Civil Service Live Liverpool is the second event of this year's Civil Service Live programme. Delivered in partnership with Cabinet Office, the event brings together managers and senior stakeholders from government departments, agencies and private sector organisations to launch and communicate policy, share best practice, and showcase collaborative working. On the big day, we'll be offering a rich and diverse mix of opportunities for you to learn more about Civil Service Reform and its operational delivery arm in your region, Civil Service Local.
Whether you're keen to benefit from a one-off Mentoring Session, find out about our Civil Service Local programmes or take part in a lively World Café forum, our range of exhibitors and interactive sessions has been designed to make sure everyone can take something valuable away with them. There's even a chance to see some of our four-legged colleagues demonstrating their unique skills!
The main four themes of the day will be:
• a modern civil service
• a more skilled civil service
• smarter working
• being an inspiring leader
You'll also be able to hear more about the Long Term Vision for the Civil Service, the Digital Agenda and Smarter Working. There's a chance to see what Operational Delivery can mean for you and how the Civil Service Capabilities can be improved. Other subjects addressed on the day will include how to work more efficiently, handling contracts with our partners, inspiring your colleagues and much, much more.
It's up to you to decide how much involvement you want on the day. Some of you may wish to sign up for a packed schedule of sessions whilst others are happy to just network and see what's on offer. Either way, our dedicated team of volunteers will be on hand to make you feel welcome and help in any way they can. We look forward to meeting you soon.
Don't forget, there's still time to register for the event and sign up for available sessions. http://www.civilservicelive.com/liverpool
---
Previously we focussed on the The Home Grown Talent stand (Growing Capabilities through the Level 5 Leadership and Management Apprenticeship):
Come and visit our Home Grown Talent stand which focuses on growing capabilities through a Level 5 Leadership and Management apprenticeship. This exciting opportunity gives managers the chance to work towards a university level qualification using a more flexible approach than traditional study. This type of learning is assessed at work and is based on workplace tasks and projects.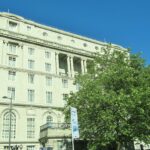 You can take our "Reaping Results" challenge to find out the impact this had on the 40 civil service managers who've already achieved the qualification as well as those who are studying now.Britannia Adelphi Hotel, Liverpool
Check out our Talent Tree to see how your capabilities can grow, do some digging to find out more from one of our experts about how it can nurture your skills, or speak to our very own home grown talent achievers who will be on hand to share their blooming marvellous experiences.
Apprenticeships Team
---
---
We've already highlighted the Government Access point (GAP) stand: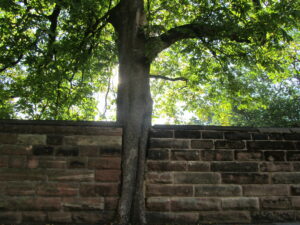 Civil Servants have a lot of knowledge. Wouldn't it be great to come together and share it with the people who need it most? To help lessen the burden a little when people have other things to be thinking about? Well, that's where our Government Access Point hopes to fill the GAP. We use volunteers from different departments to bring information together in one place for those who can't always get time to seek advice themselves.
At our first event at St Catherine's Hospice in Preston, we met hospice patients, their friends and families to answer questions on government services.
Our next event will be for Trinity Hospice in Blackpool and we're planning to work with hospices in Liverpool and Manchester too. If you can help, come to our stand and find out more.
GAP
---
Previously, we looked at the Going Forward Project stand:
By aiming to improve job readiness for offenders, the Going Forward project is designed to support our local communities to bring down the rate of offending in our area.
We're from HMP Kirkham's project team, and on the big day we look forward to sharing with you the immense benefits of this innovative programme. For civil servants, it's a great opportunity for personal and professional development, and it can make a real difference to the men in the prisons. You could have the chance to help change their lives for the better by helping to give them the skills and confidence they need to enter the world of work. Ultimately you'll be making things better for their families too, so if you want to put your creativity and resourcefulness to good use, come and talk to us.
---
We've also featured the Exchange and Change stand.
This autumn, we'll be launching our new Exchange and Change programme. This will give Civil Servants in the North West an opportunity to develop and share skills and knowledge in a different government department for up to five days.
We're eager to find out which skills, or what knowledge you would most like to develop. What expertise can you share with your fellow civil servants in our area? Come and talk to us at our stand. You'll find us in the exhibition area. You can also send us a message on Twitter @CSNW_EX_Change
We look forward to exchanging ideas with you.
---
Earlier we have focussed on the World Café session:
Don't be mistaken – there won't be refreshments, but we do hope our 'World Café' event will give specialists, innovators and their colleagues a fresh opportunity to meet a wide range of people from other Government Departments. It's a great chance to make those valuable contacts, share best practices, information and innovations. All of this whilst sitting round a table.
We'll be focussing on Inspirational Team Leaders. So this is your chance to tell us what you think makes an Inspirational Leader.
Café guests will be asked to take part in small group discussions, so we can tap in to all the different levels of experience in the room and gather new ideas on Inspiring Team Leadership. At the end of the session, our guests will get the chance to present their findings back to the group before finishing off with a peer to peer review. There's still time to enrol, pull up a chair and join us in the World Café
---
and the Civil Service North West Academy stand:
Have you got what it takes to be a future leader?
•Do you have special powers you need help to optimise?
•Can you push out of that comfort zone and battle negative perception?
If you've answered "yes" to any of the above, come visit our super stand and find out how we can help you become an Academy hero this autumn. We're helping to build capable leaders for the future – do you want to know how? This is your chance to find out – 25 June, Britannia Adelphi Hotel, Liverpool.
CSNW Academy 2014 – We can be heroes, we can be leaders.