They say, "If you can't stand the heat, get out of the kitchen".  Luckily for us, 6 young offenders still volunteered to showcase their skills to potential employers by competing in the first ever 'Bake off' event between Hindley and Thorncross – two of Her Majesty's Young Offenders Institutions in the north west of England.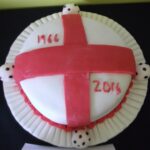 ---
After 6 months of planning, the event hosted at Hindley was definitely worth the wait. 3 young offenders from Hindley cooked-off against 3 young offenders from Thorncross in their educational kitchen facilities to compete in the first ever Civil Service Local Skills Competition.
The challenge was to bake and decorate a World Cup themed cake in just over 2 hours. It's fair to say the task had some of the boys quaking in their boots! Whilst the kitchen may have been boiling, the competitors kept their cool long enough to produce 6 fantastic cakes for the panel of judges including John Waterfield (Managing Director of locally-based Waterfield's).  The Hindley boys cleaned up taking 1st and 2nd place, with Thorncross securing 3rd, so I'm sure we can expect a rematch soon.
The competition was not just about creating sugary treats, but aimed to boost the confidence of the young offenders involved. It helped to give young adults the necessary skills and qualities to enhance their employability and improve their resettlement needs. It was a great way for them to show what they can do, and put their skills into practice. It brought together a range of government departments and private companies, demonstrating the benefits and challenges of working in partnership.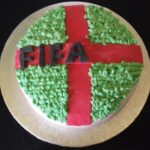 The event was part of our ongoing activities to support the citizens who need extra help and to deliver public service in an innovative way. There are plenty of other opportunities all around the north west to help with adult and young offenders, people with life limiting conditions and young people. Unfortunately, not all of them involve eating cake, but if you would like to know more or to volunteer to join the team, please contact Steve Maudsley (steve.maudsley@hmrc.gsi.gov.uk)