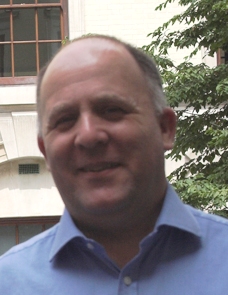 Employee, staff or people engagement is a hot topic at the moment. With the People Survey results suggesting engagement levels could do with some improvement, groups are forming across the country to consider how we can encourage a higher level of ownership and working together - as our strapline states 'to provide better opportunities for civil servants, better public services and get better value for (the taxpayers) money.
Many of the activities that Civil Service Local encourages, including the Academies, Volunteering and Engaging our Schools, contribute to people engagement both within the service and with the wider community around where we live and work. We have also started employee engagment groups in the north east and the east of England.
The Cabinet Office Employee Engagement team also produce a Employee Engagement Newsletter and run a LinkedIn discussion group to share resources and ideas.
I certainly empathise with the Chartered Institute of Personnel and Development (CIPD) report that suggest people feel that work is becoming a more intense experience - follow the link in the newsletter
You can email Matt, Matthew, Hannah, Oli, Lekan and David to either join the group or sign up for their newsletter.
I am keen to encourage the formation of local cross-departmental groups in the south east of england and in London to identify and start sharing experiences, common issues and measures that can improve engagement.
If people engagement is something you are interested in let me know either by email or through the blog comments below.
Alternatively if you would like to hear more about people engagement or are interested in being part of a discovery session with other government departments, please get in touch so we can arrange for a local discovery session on the topic to be held near where you live or work.
I look forward to hearing from you.