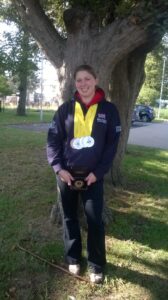 We are always looking for examples of inspiration within the civil service and none more so than Angela Mason-Matthews. Angela works for HM Revenue and Customs in Southampton and was selected to compete in the first ever Invictus Games in September, which saw over 400 competitors from 13 nations compete across 9 adaptive sports. Angela went on to win a collection of medals for swimming:  silver in the 50m backstroke, 50m freestyle and the 100m freestyle, and a bronze medal in the 50m breaststroke.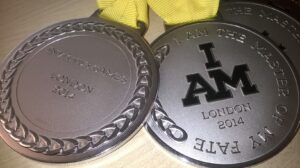 Being selected and taking part in the event was incredible
Could you follow Angela and become a civil servant case study? We would need: a 250 word pen picture (plus photo) in "your own voice". You can be as formal or informal as you like, but will need to get your statement approved by your line manager.
Some questions you might want to think about as a starting point are:
Who are you?
What is your job?
Are you the only one in your department doing it?
How long have you been doing it? What other civil service experience have you had? (Or, even, what private sector experience you've had)
Why did you join the civil service? What's best about your job/being a civil servant? What's not so good?
Do you have any stories about how you've helped customers?
How have you used your 5 Learning and Development days?
Please contact: liz.challand@csresourcing.gsi.gov.uk for more information