I work for Her Majesty's Revenue and Customs (HMRC) and was lucky enough to be part of the 2014 Civil Service Local Academy in the north west. It was a very proud moment for me. During that very first morning session on that memorable first day, I felt a burning desire to tell everyone back in the office what a fantastic opportunity it was.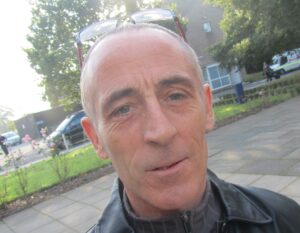 So, after 4 days of learning, there I was - on the way home with a suitcase full of enthusiasm, my mind ticking over with thoughts about how I could share my experience back at the office. I wanted to encourage other people to apply for the next one. Then I had something of a lightbulb moment and settled on the idea of delivering some talks to my colleagues. I just wasn't quite sure where to start.
Someone must have read my mind, because I then got an e-mail outlining the details for a planned Learning and Development day in Preston. They asked if I would be available to go along and give a 5 minute talk on my experience at the Academy. Talk about serendipity!
On the day, I spoke about how I'd learned more about the wider Civil Service and how the Academy had opened my eyes to Civil Service Reform as well as building my confidence. Other topics on the day included HMRC initiatives like Spring School, Outreach, Embrace and the Accelerated Development Programme. The day was a great success with very positive feedback. Plans for another similar event in Preston are well underway and I'm looking forward to sharing my experience with even more colleagues.
Keep an eye on these blogs for new oppportunities as they arise or sign up for email notifications.