Since launching the Government Access Point project, we have worked with local hospices to bring a range of government services to hospice patients, their families and friends. We've got a great working relationship with St Catherine's, so this is a chance to help them raise more money for the vital work they do by joining their Big Bike Ride on 17 May.
The plan is for everyone to complete the 50 mile route, but if you have a great desire to do an extra 25 miles I'm sure we can register you for the 75-mile route instead. Details of both routes can be downloaded from the hospice's website.  There's also more information available on the Big Bike Ride Registration Form.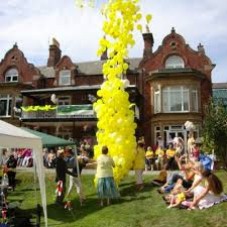 I have arranged for us to register directly with St Catherine's, which is why you can't register online,  so contact me to find out how much it will cost us as a team. Once registered, you will be sent a pack including sponsorship forms, but if you prefer to raise funds online you can set up a JustGiving page and link to our team page.   If you think sponsorship will be difficult, why not consider a work-based fundraising event like a dress-down day?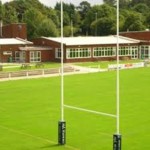 There will be food and drinks laid on to reward you once you've finished, so why not invite family and friends and stick around afterwards? Those Civil Service Local north west team members who prefer their cycling to be stationary will be raising money by taking turns on an exercise bike to cover the 50 miles in relays, so come along and cheer them on at Preston Grasshoppers rugby club.
Tell your friends and colleagues about the event and invite them along. Please let me know by 31 March if you want to join the team, and which distance you would prefer, then I can confirm the registration fee and we can get going. Go on - it's for a good cause, and it'll be fun!
Happy training.