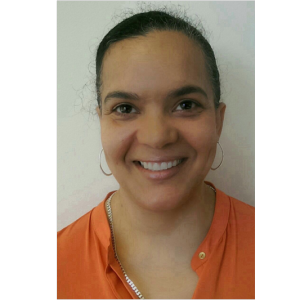 My name is Suzan Adeniji from the Department of Work and Pensions (DWP) in Bedfordshire and Hertfordshire and I would like to tell you my story about how Civil Service Local  has helped me achieve career progression through the learning and development opportunities that they have  provided me with.
Prior to my colleague, Donna Donaghey, joining Civil Service Local on secondment I had never heard of them. I did not know what they did, or who they were set up to support. In March 2014 Donna  invited me to attend a Mentoring Masterclass. She was aware that I had a mentor and had found the experience really useful in helping me gain my new role as a Customer Service Coach delivering an external qualification to colleagues across my district covering Bedfordshire and Hertfordshire. I was invited to speak at the event about my experience as a mentee. I was not really used to speaking in public, but felt that this would be a great development opportunity for me. I delivered a 10 minute presentation at both the morning and afternoon sessions. I was also given one of the table facilitators roles on the day and really enjoyed speaking with colleagues from other government departments, and found the experience really fulfilling.
With renewed vigour, I returned to my office extolling the virtues of mentoring and encouraged colleagues to sign up and get mentors for themselves. I also encouraged colleagues to look at Civil Service Local and get involved in some of the activities that they were starting to deliver in my district, such as the "Engaging our Schools" programme.  In July 2014, I received an email inviting applicants to apply for the Civil Service Local East of England Academy.  As part of the DWP application process I was asked to think of an idea for a project that the district could support. I spoke with Donna about the academy and what would be expected of me. She said it would be really beneficial to me as it was a developmental programme.
I prepared a paper to give to my Senior Leadership Team on what I believed would be a good project for our district. I had never prepared anything for senior managers before and was a little nervous. Unfortunately, the East of England Academy had been delayed so, believing my proposal would have a great business benefit, I decided to contact Civil Service Local to ascertain if there was anything that could be done get it off the ground sooner. I was then offered the opportunity of attending the West Midlands Academy that was to be held in October and I was given permission to attend.
This experience was fantastic - 4 days of hard work, being pushed out of my comfort zone, having the opportunity to work with colleagues from other government departments and giving a presentation to a group of senior civil servants in a dragon's den style scenario.
I returned to the office feeling very confident, I had experience of speaking to colleagues across departments  and my initial project proposal had been accepted. I felt I now had the skills and experience to look for my next move.
An opportunity presented itself very quickly and I applied for a temporary promotion to manage the project that I was currently delivering. I was successful and know that it was the initial boost given to me by Civil Service Local that enabled me to develop myself in this way.