As part of Employment Fortnight civil servants from HM Passport Office, Rural Payments Agency (RPA), Legal Aid Agency, and Department for Work and Pensions (DWP) along with colleagues from Northumbrian Water held workshops for members of Crisis in the Skylight Centre in Newcastle to improve their CVs and interview skills.  Crisis not only supports people who are homeless but also those who have experienced homelessness, or are at risk of becoming homeless.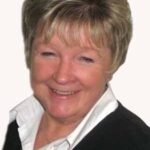 Ann White from CS Local says
I'm very proud to have instigated a programme of volunteers with civil servants across the north east for such a worthwhile project. It was such a valuable event and a great opportunity to share our experience with members of Skylight. These people are determined to turn their lives around but lack of work is a major cause of homelessness. Having a job brings self respect and independence and being turned away because of their situation is soul destroying. If we can get even one person into the workplace then this is all worthwhile. I was amazed at the skills some of the members had from speaking different languages to a high level of IT and it was a real pleasure to meet such a diverse group.
You can also have a very nice lunch at the Skylight Café which enables members to gain work experience in the catering business. It's well worth a visit next time you are in Newcastle – very near to Manors multi-storey car park.
Richard Oswald, the Crisis Work and Learning Coach says
I'd like to thank Ann and Michelle Roberts from RPA who organised this event and offered so much valuable support to our Employment Fortnight. Their team arrived with  great energy and open minds which led to an incredibly positive experience for our members. The advice and guidance they offered around improving CVs was insightful, encouraging and greatly appreciated by those who took part. Over 20 of our members also met with the team to practice and develop their interview skills – for some this was a final opportunity to practice interview skills before our Employers Platform the following week, where a number secured second interviews with employers or the chance to go on work placement with them. For others, it was a chance to be interviewed for the first time in 20 years in a supportive environment – potentially the first step on the road back to employment and stability.

I look forward to working with Ann, Michelle and their team in the future when we can build upon the work we have begun.
You can support Skylight Newcastle in any future events by contacting Anna Bradley.
You can also get involved with Crisis in Sheffield by contacting Richard Hill.