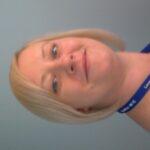 I've always been interested in Civil Service Local and the work they do in accordance with the Civil Service Reform Plan so when they advertised for a support post in the North East, Yorkshire and the Humber team I jumped at the chance to apply. After a vigorous selection process from Michèle and Richard I was offered a 1 year secondment and  felt very excited to get stuck in to make a difference during my time there.
To break me in gently on my first day I was drafted into attend and minute the quarterly 'Communications and Engagement Network' meeting – thanks guys! I was a little anxious as I was out of practice but quickly realised this was the first of many situations that would take me out of my comfort zone and challenge me beyond anything I'd ever expected, which as it turns out was exactly what I needed.
At the time of my appointment the team was immersed in planning for their first residential 4-day Learning and Development Academy which included 48 delegates from over 18 different departments. I also took on a 'movement to work' placement, a young women fresh out of college with no previous work experience and not used to the office environment. To ensure I gave her the most valuable experience possible I researched the correct protocols and best ways to mentor her again developing my own skill as a result.
With Academy preparations in full flow I was able to use (as a result of being mentored by M and R) my quickly developing organisational and project planning skills whilst passing on my own knowledge.  There followed weeks of photocopying, label printing (grrr!), badge and delegate pack making, sourcing and equipment moving, venue visiting, menu choosing and liaising...and breathe... with the venue conference coordinator to name but a few.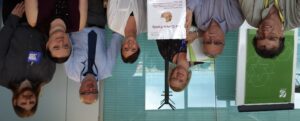 On the first day of the Academy, a delegate cancelled enabling me to take part in the programme. As this was unexpected I would usually feel apprehensive but due to my increased confidence since starting the team it helped me to fully embrace the challenge. The Academy was the most valuable experience of my Civil Service career so far. I learnt a variety of subjects including how to identify different personalities and how to flex your own personality to work successfully with others using a range of different learning styles, how to give and receive feedback both written and orally.
In addition, I learnt the fundamentals of project management, how to prepare and deliver a presentation (pitch) for a 12 month project in a Dragon's Den style environment to senior civil servants. Just 7 months in I have learnt so much from producing a project planning charter, organising and chairing monthly meetings and telekits to designing a leaflet and creating a mission statement. I feel like I've barely scratched the surface with what I've learnt during my time with Civil Service Local, I could go on and on but in a nutshell it's given me the confidence, ambition and drive to go for promotion and as a result I've been successful and am sadly leaving the team for pastures new.
I would recommend a secondment with CS local to anybody looking to develop their career, it will be the best thing you ever do...