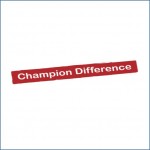 The main aim of this session is to raise awareness and generate debate on how equality and diversity are being addressed across the civil service.
It is a call for action to everyone across the diversity spectrum who is keen to make the Talent Action Plan a reality here in the midlands.
There will be a mixture of presentations and group discussions and the opportunity for you to meet colleagues from other departments and learn more about the midlands cross-departmental Equality & Diversity network.
When: Monday 28 September
Where: Room 64b, Fitzroy House, HM Revenue & Customs, Castle Meadow Business Park, Nottingham, NG2 1AB
Time: 11.00 until 13.00
If you would like to book a place please visit: http://www.eventbrite.com/e/put-the-talent-action-plan-in-to-practice-tickets-18001671484
If you have any questions please contact me or leave a comment below.
Civil Service Local is committed to ensuring that wherever possible our events are accessible to all participants. If you have any specific requirements, please let us know and we will endeavour to make any reasonable adjustments.