We may not all be aspiring Members of Parliament but the work of Parliament touches all aspects of our private and working lives.
Get an insight into how Parliament works and an understanding of how your role as a civil servant fits within the Parliamentary context by coming to one of our interactive discovery sessions on Understanding Parliament. These sessions are open to staff of all grades.
When: Friday 11 September, 10.30 to 12.30 HM Revenue and Customs, Alexander House, 21 Victoria Avenue, Southend, SS99 1AA
Tuesday 22 September, 10.00 to 12.00 Cabinet Office, Conference Room 2, Rosebery Court, St. Andrews Business Park, Norwich NR7 0HS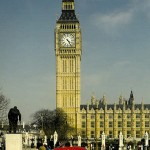 For more information or to book your place please contact us stating which session you want to attend.
Our series of discovery sessions offer opportunities for bite-sized learning and are a great way of bringing people together to learn, share and collaborate. Through these sessions, which count towards your minimum of 5 days of learning and development, we give you the chance to:
network with colleagues from across the civil service
hear from expert presenters on business critical issues
share your own experiences and learning with colleagues
learn about new ideas and tools that you can test out back at the office
Civil Service Local is committed to ensuring that wherever possible our events are accessible to all participants. If you have any specific requirements, please let us know and we will endeavour to make any reasonable adjustments.