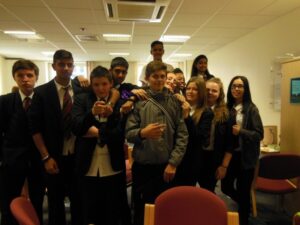 Department of Work and Pensions staff from across Coventry recently completed their first Engaging Our Schools programme working with 12 year 10 pupils from Foxford school.
The project provided staff with an opportunity to work as part of a cross district team, developing project management, leadership, mentoring and coaching skills and building confidence.
Staff designed and delivered sessions, planned fun activities and mentored students on a 1:1 or 2:1 basis. Sessions centered on the skills required to gain and retain employment, with the aim of building the students aspirations.
The programme was a huge success, feedback from students, teachers & staff was very positive. It gave staff the chance to develop many new skills, a chance to work and connect with a different audience within the local community and to promote the work of the civil service to the wider community.
All the students rated the programme as outstanding or good with comments such as
It was great because it helped me get to know people more and I learnt how to work as part of a team,.. It is amazing and helps us with what we want to be when we are older,.. My mentor was really nice; she supported me with everything I was unsure of..
The staff were equally as enthusiastic about their experiences
This is an experience of a lifetime – changing people's lives 100%,.. It encourages you to think outside the box and working with young teenagers means you can make a real difference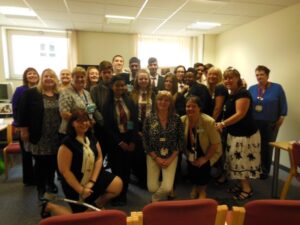 For more details please see the summary report
If you would like to find out more about the Engaging our Schools programme or would like to get involved please contact Andrea James