We are immensely proud that our recent Academy graduate - and guest blogger - Beccy Purcell from the Crown Commercial Service has been shortlisted for the Civil Service Awards 2015. Beccy, along with colleague Melanie Banks has been shortlisted for the Commercial Award.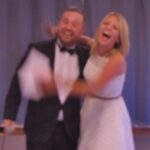 We are of course hoping that the fact she won the "Purcellitzer Prize" for blogging at the north west Academy last week is a good omen, along with the her Academy family team - the Wolves' victory in the the "Perfect Pitch" award for the best team presentation. Whether she picks up a third award or not, being nominated is a great achievement either way.
So, congratulations to Beccy and Melanie on their success. The nomination is made in recognition of their hard work in the commercial field.
By creating a robust strategy based on in-depth market intelligence gathered by researching documented approaches, attending industry best-practice events, and extensive market engagement with the Government and wider public sector stakeholders, Melanie and Rebecca were able to deliver a commercial agreement that not only gave government fixed pricing guarantees connecting quality and price for all media channels but also ensured 100% of supplier rebates being returned which is unprecedented in this space. The agreement has made a saving of £12m in the first quarter, and rates are 24% below the market. Delivered amidst significant sector-wide budget cuts, within a hugely evolving media landscape, these improvements support the Minister for Cabinet Office's aim to "go further with government spending on communications"; and empowers government to achieve the best commercial outcomes.
We wish them both well on behalf of us all at Civil Service Local. Well done!