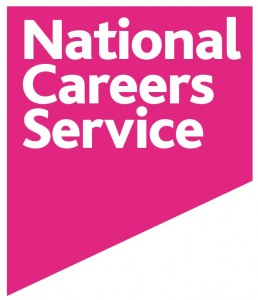 We are working with Futures Advice, part of the National Careers Service, and IntoUniversity, a local organisation, to give you the opportunity to help students succeed in the adult world.
Interview Skills Day
You will help to prepare student for the world of work by providing them with interview practice and then giving feedback to help them improve. This will raise their awareness of the importance of developing interview skills for future job interviews.
Date: 12 November
Time: 8.00 - 15.00
Venue: Heanor Gate Science College, Derbyshire
Date: w/c 30 November exact date to be confirmed
Time: 8.00 - 15.00
Venue: Farnborough Academy, Nottingham
Date: 8 December
Time: 8.00 - 15.00
Venue: Fernwood School, Nottingham
Business, Enterprise and Employability Skills Day
You will take part in 3 workshops with students to help them identify a variety of employability skills to help them prepare for their future sucess in the world of work.
Date: 11 November
Time: 8.00 - 15.00
Venue: Arnold Hill Academy, Nottingham
For more information about these days and to book a place, please contact Ashreen
IntoUniversity
A local organisation which works with students from disadvantaged backgrounds to give them help and advice as they approach adulthood. They also offer you the opportunity to take part in an Employability workshop or, alternatively, you could be a Corporate Mentor, paired  with a Year 13 student with no family background of higher education to help them succeed at university.
Full details of both IntoUniversity opportunities are below.
IntoUniversity Employability Workshop
IntoUniversity Corporate Mentoring scheme