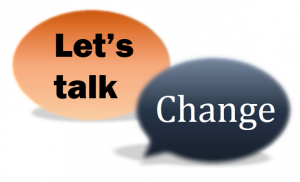 Love it or loath it change is a fact of life and we all need to deal with it whether in our business areas, the way we work, even outside of work.
Join our next discovery sessionto hear Darren Boston of HMRC give a personal reflection on the nature of change in organisations and how we can do more than just survive it!
We will look at a model of influential leadership to discuss how we can each help to make change a success and our organisations more effective.
When: 12 January 2016, 10:30am to 12:30pm
Where: Home Office, 2 Marsham Street, London.
For further information email us.
Civil Service Local is committed to ensuring that wherever possible our events are accessible to all participants. If you have any specific requirements that will enable you to fully participate, please let us know and we will endeavour to make any reasonable adjustments.