Thursday 28 January 2016 (9.30am for 10am start -12.30 close)
Venue: Churchill Room, 100 Parliament Street, London, SW1A 2BQ
Civil Service Local (CS Local), a Cross-Departmental government initiative working closely with the Cabinet Office and other departments and agencies across government is pleased to invite you to this seminar on Harmful Tax Competition.
The manipulation of corporate profits and the use of different jurisdictions to avoid tax is a well-known issue, but the detailed knowledge of how it is achieved is often limited to technical specialists.
This seminar is an opportunity for those who want to be better informed, to hear from two eminent International and European law academics, Dr Tom O'Shea and Professor Hans Van Den Hurk, on this topic who will talk about:
How the current National, European and International regulatory structures interact and influence the application of National, European and International law and the impact this has on decision making for both corporate bodies and individuals.
Preventing the granting of treaty benefits in inappropriate circumstances, designing effective controls and countering harmful tax practices.
The seminar is designed to appeal to specialists, generalists and lawyers in the public sector who deal with financial, commercial, International and European issues. There will be an opportunity for questions to be asked throughout in an informal atmosphere.
Registration: Please book your place at Eventbrite. This event is free to attend, no refreshments will be provided (except water).
The seminar will qualify for professional CPD points for lawyers and departmental professional CPD points.
Please find further information on our speakers below:
Dr Tom O'Shea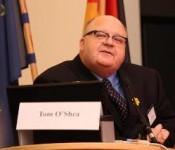 Tom is a member of the Centre for Commercial Law Studies (CCLS) and a tax consultant. He teaches on EU tax law, International Tax Law and the Tax Principles and Concepts course at the Queen Mary College, University of London. His special interests are EU and International Tax Law. He has lectured and conducted tax seminars at a number of institutions around the world. Since 2008 he has acted as a co-editor of Informa's International Tax report. Tom has conducted workshops in EU Tax Law for HM Treasury and HM Revenue and Customs. His annual Avoir Fiscal conference in January each year deals with cutting edge developments in the sphere of European tax law.
Professor Hans Van Den Hurk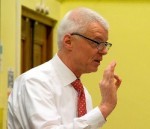 Prof Dr. Hans van den Hurk served as an international tax partner with Deloitte in the Netherlands and is working on Sustainable Tax Solutions with Quantera Global. He has extensive experience of international consultancy and litigation for foreign multinationals as well as advising many countries on tax reform. He is an expert on tax strategy and advises on tax policy, particularly global development in relation to the OECD, the UN and the EU (tackling harmful taxation) and is currently Professor in International and European tax law at the University of Maastricht where he lectures on Principles of Corporate Taxation and International Taxation. We are very grateful to Hans who is visiting the UK to speak at another conference and has kindly agreed to speak at this seminar.