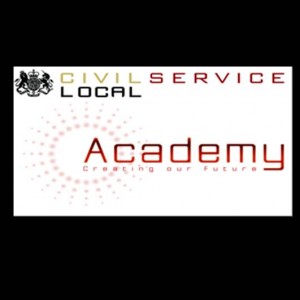 On 21 and 22 May 2015 I was invited to participate in the Civil Service Local East Midlands Academy as a dragon whose role was to support a delegate family to take forward a project, which was their idea, to support Civil Service Reform.
I eventually opted to work with the Adlingtons who decided upon the project Boosting, Empowering Capability 4 All or BECA. Other groups, named after famous people from the East Midlands included the Newtons, the Cooks, the Linekers, the Nightingales and the Lawrences.
On a personal note, during the awards evening, each team facilitator presented an award to the member of their family who they felt deserved individual recognition for their commitment and contribution throughout the week. Within the Newtons family group was one of my staff from Derby, Ben Harta who was awarded the 'Oscar'. I was immensely proud!
I have been extremely fortunate as the group I opted to work with have been amazingly proactive and so self assured that I have never needed to push them forward and progress their project. All activities have been planned well ahead and when agreeing regular face to face meetings I've always been able to attend.
From my personal perspective, I was a little apprehensive when asked to be a dragon. What did I know of the higher workings of the Civil Service and how could I offer as much support and guidance as someone in a more senior grade?
This, as it transpired, was a totally unfounded doubt on my behalf. The 5 other dragons were very welcoming and although all of them held higher positions in the Civil Service, they couldn't have been more helpful and approachable.
When first introducing ourselves to the 6 assembled family groups, I believe I spoke confidently and could offer as much in the way of experience and knowledge to my family as prior to joining the Civil Service, 8 years earlier, I had worked in the private sector in retail.
Organisational transformation within the retail sector took place every few years unlike the whole Civil Service currently which is facing one of its greatest challenges ever.
I therefore believe I can offer a unique perspective when supporting my family, giving the best possible advice and steer as in the future all of us who work in the Civil Service, just like the private sector, will be required to do more with fewer resources.
Bring it on. I'm ready for the challenges ahead!
This year's academy will take place from 31 May until 3 June. The deadline for applications is Friday 19 February. An invitation has already been sent to your department but if you have not seen it or would like more information about the Academy please e-mail Janice