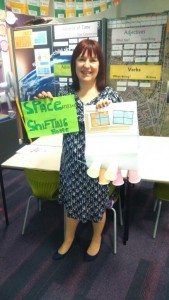 We recently took part in a volunteering opportunity at Rushall Primary School in Walsall and would like to share with you what a positive experience this was.  We worked with year 4 pupils who were taking part in their school programme Me, My Future, My Job. This programme helps the children to start thinking about their future and eventually going into the world of work.
We attended on 3 consecutive Tuesday afternoons and it was lovely how the children remembered us and asked for us to sit with them in their individual teams.  We were impressed by their aspirations – all of them had a goal to work in the future from being a vet, working with their dad, a hairdresser, a footballer to a particle physicist.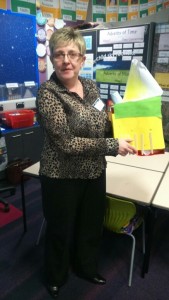 The first afternoon involved the children competing in teams with the help of a few carefully worded clues to guess our job roles.  This was great fun and we were particularly impressed that 1 pupil thought Diane was a doctor - she obviously didn't know she had failed Biology O level.  They also completed a personality profile which helped them see why different personalities are attracted to different jobs.
The next afternoon we worked with our own team of pupils to help them with an apprentice style challenge where they had to work together to design a product for the future and present it back to the whole class. This really promoted good team work which, to be honest, was a challenge in itself for some of them. As well as offering support, we were the judges, dragons den style.  The ideas they had were so imaginative that we wanted to take home some of their products.  We especially liked the robot that could do housework and the phone app that enables you to change your wallpaper at the touch of a button.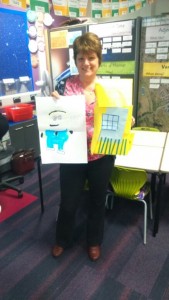 On the final afternoon Karen joined us for interview skills and another inventive challenge which, again, the pupils presented back to the whole class.  We felt this was really good for building their confidence, especially as they were only 8 and 9 years old.  Karen's team obviously benefitted from her craft skills as they won the inventive challenge!
All 3 events were very well organised by Katy, the project co-ordinator at Walsall Education Business Partnership and the whole programme was really motivational for the children and very inspirational. It focused on building the children's confidence and promoting their aspirations, encouraging them to believe that, with hard work and commitment, they can achieve anything they want.  It was also a great deal of fun for everyone and clearly the children got a lot out of it.  It's fair to say so did we, particularly thinking in a creative way and developing leadership skills helping them work together as a team, listen to each other and ensure everyone was encouraged to participate.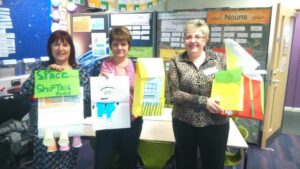 If you would like to take part in a volunteering opportunity like this, please look out for the CS Local bulletin and the latest news on this blog.