The fifth Continuous Improvement (CI) network event highlighted the improvements and cost savings made since the first event in 2012. Civil Service Local networks enable colleagues who work in different departments, but in similar roles, to swap ideas and share best practice, with the aim of providing better services to citizens at lower costs. Mark Boland, one of the event organisers, explained that the goal of the network was to provide in-house CI consultants who could use their expertise to help colleagues, instead of employing external help.
He also outlined how the CI network has already demonstrated benefits: over 1,100 training hours have been delivered, saving £60,000 since 2012 by using the expertise and experience of civil servants - a vindication of the network's approach.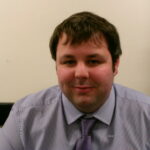 Mark believes networking is vital to make the collaborative approach work. He said: "We're not going to be able to work across boundaries just by using restrictive communications channels such as email, or by 'phone. I think it's important with CI that you meet face to face. You get to talk about your experiences."
He said this allows people to ask if others have faced the same problems, and if they've found a solution.
This idea of networking was put into practice by Civil Service Local's Jayne Krol, who explained the collaborative ethos of cross-government working, then told attendees to go to another table and talk to someone they didn't know. Some anxious looks were exchanged, but people took up the challenge and began to mingle, and they embraced it to such an extent that Jayne had to allow extra time for the networking session.
Rebecca Smith, who helped to organise the event, said that although some colleagues looked anxious, "once they started speaking to people in other government departments, learning what makes each one tick, what problems we face, how we overcome them…you could feel the buzz in the room" as colleagues realised that "we can join together as one and try and tackle some of the barriers we face."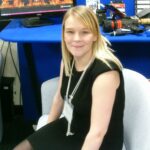 Collaborations promoted by the network have included a train the trainer event run by HM Revenue and Customs (HMRC) for the Department for Work and Pensions (DWP), meaning no external consultants were needed, and several improvements being made to the courts-to-custody process after a network member examined procedures with a fresh eye. This improved processes in two government departments, HM Courts and Tribunal Service (HMCTS) and the National Offender Management Service (NOMS). Another efficiency achieved by the network is the reduction by 85 days in the Home Office's home detention curfew process.
Improving the services we deliver to citizens has a beneficial effect on us as Civil Servants, engaging and motivating staff to deal with the challenges we face. Mark said: "Personally, it's great being at the heart of Civil Service reform and being able to work across such exciting pieces of work and departments.
"The things that I'd like to take back to my department would be new ways of working, the networks that I've got and the really good contact I've made today with an HMRC colleague."
Mark Boland
Barbara Stone, MBE, from HMCTS, was attending her first Civil Service Local event, and she enjoyed it. She said: "It's much better than I expected it to be – the environment is good, the engagement is good, and I like the delivery."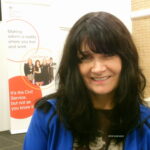 The challenges of putting on an event like this have helped to build Rebecca's capability. She said: "I came on board three events ago, and I just wanted to see how an event like this was planned.
"It just re-energises me seeing I'm not the only one involved with CI or the reform agenda, and that I've got my own skills set that I'm building on, but I can also develop others."