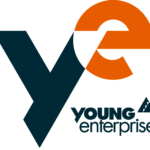 Young Enterprise are offering some exciting opportunities to get involved in volunteering with young people in schools in North Yorkshire.
To get further information about the opportunities on offer, please see the timetable of events. You can also click here to see an explanation of what the different sessions will entail.
These are one day opportunities and the exact start and finish times are yet to be confirmed, but the sessions are likely to start at around 8.30am and finish at around 3.30pm.
Volunteers would also need to attend a 2 hour training session prior to volunteering. Young Enterprise can, where possible, arrange to do the training at a location convenient for the volunteers; often this is a DWP building.
If you would like to volunteer, you must have the permission of your line manager that you can be released to attend the event and the training.
If you are interested in finding out more about these opportunities, please email Victoria Faulder.