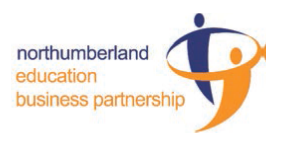 The Northumberland Education Business Partnership (EBP) is in the process of planning a number of 'Career Speed Dating' events for the Summer Term 2016 and are asking for volunteers to support some of these events.
'Career Speed Dating' allows the young people to practice their listening skills, note taking and builds their confidence in speaking to adults.
The aims of this event are to:-
raise job awareness
find out about progression pathways
routes into the World of Work
what you like about your job role and what you do not
help the children when choosing their GCSE options
This event is designed to be fast paced to help the students stay focused. It is a fun way to collect information which will help them choose the correct GCSE courses.
Please see the opportunities coming up that you can get involved in. If you are interested in any of these events, please email Victoria Faulder.