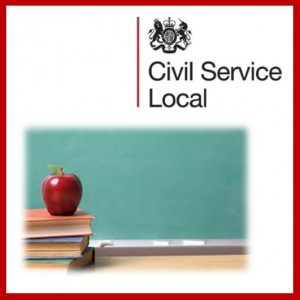 Become a time traveller for the day - just 1 of the volunteering opportunities in local schools which are on offer in April.  You can also take part in a Ready for Business Day or help 6th form students practice their interview skills.
Read on to find out more
Ready for Business Day
Where: Redhill Primary School, Cannock
When:  Thursday 7 and Friday 8 April
Time: 8.45am - 3.30pm
Please note: there are only 5 places left for each day
Activity days for Years 5 and 6 pupils designed to get them thinking about what they want to achieve in life and begin to expand their horizons in a fun, imaginative way.
You will be asked to talk to a group about your job, who it helps but, more importantly, how it has allowed you to achieve things such as buying a house, car or going on holiday.
The children will also take part in a project where they will write to businesses in the community to ask them to sponsor a school award and you will help them think about what they should include in their proposal to persuade local businesses to sponsor the award.
Time Travellers Challenge Day
Where: Brownhills Primary School, Walsall
When: Thursday 14 April
Time:  8.30am - 3.30pm
This creative Doctor Who-inspired activity for Year 2 pupils starts the summer term where they will learn about local history in Brownhills.  The day will include teamwork, plenty of arts and crafts which will engage these young learners and bring their enthusiasm to the fore!
Skills required - communication and a sense of fun.  The ability to have fun with scissors, glue, craft paper and sellotape are  also an advantage.
If you would like to apply or find out more about either of these opportunities please contact Katy Craddock or call her on 07793 048313
Practice Interviews
Where: Swanshurst School, Billesley, Birmingham
When: Tuesday 14 June
Time:  8.15am - 12 noon with lunch
Please note: closing date is 30 April
Volunteers are invited to take part in practice interviews with 6th form students. The interviews will last for 20 minutes and volunteers will carry out 6-8 in the session.  Questions and CVs will be supplied.
If you would like to find out more about this opportunity or book a place please contact: Annette Hammond or call her on 07581 364862