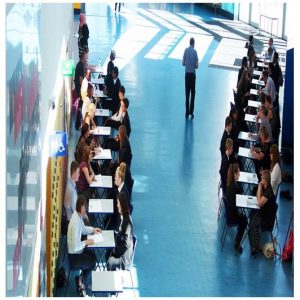 Civil Service Local working in partnership with Digitech School is looking for volunteers to help carry out mock interviews at Digitech School in Bristol on 18th October and 7th December. Further dates for next year will follow in due course.
Students at this school attend 34 hours a week with the extra hours used for a variety of IT tuition. On top of this they are required to do homework. This is a new idea developed by this school to help students be more ready to get into the workplace working 37 hours per week. They are already finding that students are moving on to a variety of IT courses post the age of 16.
This is a fantastic opportunity to refresh your interview skills, meet people from other Government departments and help people gain confidence in an interview situation.
When: 18th October and 7th December
Where: Digitech School, Tower Road North, Warmley, BS30 8XQ
Time: 9.30am to 12pm
Civil Servants are entitled to three days special leave a year for volunteering activities. Volunteering can help you to increase your skills/competences and it also gives you the opportunity to be active in your local community.
If you are interested in helping out with either of these events, or require any additional information please contact June Shearing. If you wish to apply then please ensure you have your line manager's agreement and then email your preferred dates to June or telephone 07747696182.
Civil Service Local is committed to ensuring that wherever possible our events are accessible to all participants. If you have any specific requirements that will enable you to fully participate, please let us know and we will endeavour to make any reasonable adjustments.