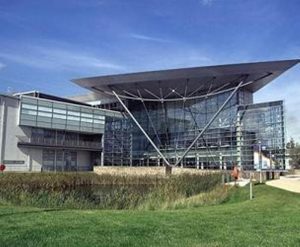 This event is structured around the themes of leadership, self-progression and effective communication – with a view to providing staff from across departments with a forum to share ideas and a solid platform for development into the leaders of tomorrow.
With a combination of activities and demonstrations, the event aims to:
Bridge the gap between departments – the event is open to all sections of the Civil Service in the South-West and staff will be allocated into mixed department groups, providing a networking platform and possible opportunities for secondment.
Bridge the gap between managers and staff – a number of senior managers have agreed to give up their time and take part in "speed-dating" sessions offering groups of staff members a chance to find out about the numerous ways that people can and have progressed within the Civil Service.
Bridge the gap between you and the leader in you – the event will involve presentations from key note speakers, self-analysis exercises and opportunities to meet those from Civil Service Local and Civil Service Learning, all with a view to empower staff to take responsibility for their development and be the service's leaders and forerunners.
When: 18th October 2016
Where: Met Office – Fitzroy Road, Exeter, EX1 3PB
Time: 9am to 4pm
Grade: AA to EO
You will need to seek authorisation from your line manager in order to attend this event and to also acknowledge any additional travel and lunch expenses in order to attend.
Discovery sessions are learning events that can count towards your 5 a year learning and development days. Please book here to register your interest for a place.
Places are limited and will be allocated fairly across departments. Booking will be conducted via Eventbrite. The event will run from 9am to 4pm at the Met Office Exeter and will incorporate a short tour of the facility.
If you have any questions about this event please contact Danielle.
Civil Service Local is committed to ensuring that wherever possible our events are accessible to all participants. If you have any specific requirements that will enable you to fully participate, please let us know and we will endeavour to make any reasonable adjustments.