The project team worked with residents at Oak Tree House, which provides both short and longer term accommodation for up to 12 months to homeless men and women.
The aim was to provide a friendly, face-to-face service and practical advice to vulnerable citizens at a time of crisis, to increase their confidence and help them to become more independent. We worked one-to-one with residents on site to help homeless citizens gain control of their own lives.
The leader of the project, Becky Collins from HM Revenue and Customs (HMRC), has been involved with Civil Service Local North West since it began. Having previously worked on the Going Forward project helping offenders to return to society, she was keen to help others who needed similar support.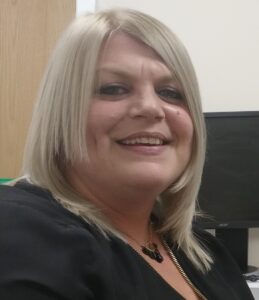 She told me: "It started with a local food-bank – we were working with them, developing some new concepts around healthy eating for people who needed emergency food help. Their service users often came from the homeless shelter close by and that was how we found out about Oak Tree House. So we went round and had a chat with the people there."
Seeing the similarities with the work she'd done with offenders in improving confidence and employability skills, Becky brought in some of the civil servants she'd worked with on the Going Forward project.
I asked her what the team planned to do. She said: "Today they're going to be doing some trust and confidence exercises, helping the service users to build trust in the people around them and confidence in themselves. Ultimately, this is all leading to the point where they will be able to live independently and get jobs for themselves and have lives most of us would think of as normal."
"The last session will lead them to job interviews, but it's a building process: we build confidence, we build skills, we build the perception of the world as we go on, over the weeks."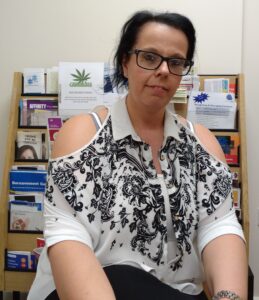 Sarah Taylor from HMRC is running the Oak Tree House strand of the project and is pleased with how it's going so far. She said: "I'd like to see the lads, at the end of the course, go out and get a job and get a home. If they take just one thing away from the experience, I'll be happy."
And what about the people the volunteers are there to help, the citizens who use Oak Tree House? Alistair was happy to talk to me about what he knew of the project so far. He said: "Guys come in and talk us through various techniques to improve our lives. We hold courses over a five week period, and it's all to benefit us long term."
"Last week was a big success – everyone seemed to get involved, the facilitators were very professional and everyone enjoyed it. Looking forward to this morning."
And what is Alistair hoping to get from the project? "Long term, my aspiration is to move on and get my own home."
I asked Becky what she will take from this project. "It's a different set of skills that you're developing here – you're coaching and mentoring people that don't come from a working environment, they're not civil servants, so it's deepening those skills and broadening capabilities."
"It's also about that warm feeling, it's about giving something back – the warm glow you get from making a difference to somebody's life, helping them. Even if only one person that attends these courses says it makes a difference to them, then it's been a success."

Becky Collins
The pilot in Lancaster has now finished and the feedback has been amazing, both from the staff who took part and the residents at Oak Tree House. Olivia, our contact at Oak Tree explained: "This course has been truly different to others we have had here. It has created a real buzz amongst residents and it has been something they have looked forward to every week, which for them is very important".
We hope to work with other similar organisations next year. If you want to get involved and help build your own capability while improving the lives of others, get in touch today!