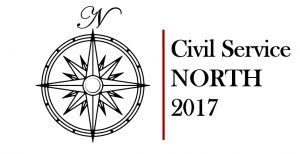 The Brathay Apprentice Challenge is an opportunity for apprentices all over the UK from any business to get involved and make a difference. The challenge consists of 4 main focuses; Engaging with young people through careers events, school presentations and job shadowing, engaging with local businesses to raise awareness of the benefits of offering apprenticeships, getting the word out via internal articles and finally a community project.
My name is Rachel Bates and I'm part of Civil Service North, a group of 9 apprentices based in the North East, North West and the Midlands, and as a team our community project will make a huge difference to the lives of Special Educational Needs (SEN) children and young people. We are working with the National Trust's Souter Lighthouse based in Sunderland, to help build a sensory garden at the historical site which is regularly visited by schools, community groups and tourists.
As a team we have offered our time over the next few weeks to ensure the project runs smoothly and to help the garden take its feet; building, painting, clearing space and gardening are all on our to-do list.The project is running until the end of April and we are in need of volunteers.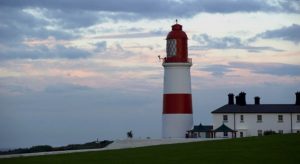 Having a safe, fun place to relax and play is vital for child development especially those who struggle with conventional education. The lighthouse has areas to view on the ground floor, but the lighthouse itself has over 70 steps which is impossible for children, parents or carers of those physically challenged, this area will offer a great alternative. With beautiful views over the beach, sea, and the infamous Marsden Rock, the playground is safe within the Lighthouse grounds with enough space for several families to play. The Lighthouse has been open to visitors for almost 20 years, so this Garden will no doubt have a lasting impact. This area will be open to the public around 9 months of the year and will be usable everyday including weekends, benefiting any child and their family who visit.
If you are willing to help and have the permission of your department please contact Rachel Bates.