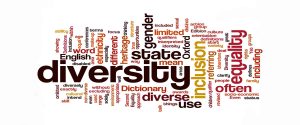 To deliver our vision to be the most inclusive employer in the UK, Civil Service HR are developing a new strategy for Diversity and Inclusion for the Civil Service.  We will be holding a two hour workshop, which will offer an opportunity to get involved in developing a cross-government policy.
The policy will affect everyone who is a member of the Civil Service, and it is essential that it is developed by our people as well as experts. This is a great opportunity for those who want to make a real difference in their departments. The session will help people understand the key priorities for diversity and inclusion in the Civil Service, and consider ways to implement these in their departments.
It is an exciting time to be involved as Diversity and Inclusion remains one of the Civil Service's top priorities as set out by Sir Jeremy Heywood.
When:                  Tuesday 11 April, 13:30 to 15:30
Where:                 Jefferson House, 27 Park Place, Leeds, LS1 2SZ
Places for the workshop are limited and will be allocated on a first come first served basis. If you would like to attend, please email Kelly Roush.