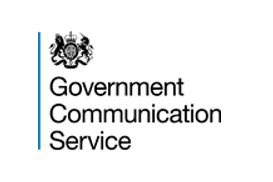 Want to know more about Leadership?
You are invited to a 90 minute Leadership Roadshow for Government Communication Service (GCS) members attending Civil Service Live in Newcastle/Gateshead, Cardiff and London.
If you plan to attend Civil Service Live events in Newcastle/Gateshead (20 June), Cardiff (29 June) or London (11 & 12 July) you can also sign up for this 90 minute Leadership Roadshow.
The roadshow is an informal and interactive event, ideal for GCS AIO/IOs who would like to learn about leadership in the communications profession and build skills.
You will have the chance to explore what makes great leadership and discover your leadership style during a set of discussions and exercises with your peers and a Director of Communication.
Please sign up to the session that suits you best on the link below.
Please note: although these sessions are an add-on to the Civil Service Live learning events you must have registered for Civil Service Live to attend.
For more information please contact joe.murray@cabinetoffice.gov.uk