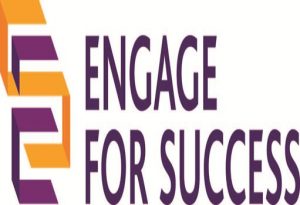 The Engage for Success Network is hosting an inspiring and interactive event on Driving Employee Engagement (and how to do it with success) on the 10th August at the spectacular Fleet Air Museum, Royal Navy Air Station Yeovilton in Somerset.
Mission: Team Engagement
What you will learn: How to maximise personal and team engagement through performance coaching and ideas for engaging your team.
You will be able to network with like-minded people and listen to talks from guest speakers.
Headline speaker will be Iain Jardine - Qualified Helicopter Instructor and Performance Coach
The world of Military Aviation is one of the most demanding environments in which to work; it's fast paced, high pressure and always demanding of the highest levels of personal and team performance.
It takes years to recruit, develop and retain the right people to be Military Aviators, so it's important that those people remain engaged throughout training and in their operational careers.
In this talk you will discover how Iain has used coaching for current and future military aircrew to help them engage in their roles and achieve their full potential.
Following the talk there will be a fun, interactive and light hearted session that will simulate a military exercise in order to share ideas and help you develop your plans for team engagement.
When: 10th August 2017
Where: Fleet Air Arm Museum, RNAS Yeovilton, Ilchester, BA22 8HT
Time: 9am – 12.30pm
To book your place, please register on Eventbrite here.
Civil Service Local is committed to ensuring that wherever possible our events are accessible to all participants. If you have specific requirements that will enable you to fully participate, please let us know and we will endeavour to make any reasonable adjustments.