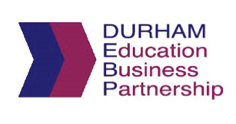 Durham Education Business Partnership (EBP) are offering a number of great opportunities during the new school year in Autumn 2017 to volunteer in local schools.
To help you decide if any of these would suit you, there is a brief description of the many activities on offer.
The EBP also provide a one day training course for new volunteers to find out more about how these activities are delivered in schools.
If you would like to volunteer for any of the activities or attend the training course please contact Kelly Roush.