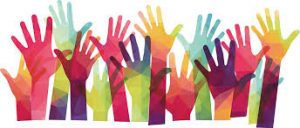 Volunteering can make a difference in so many ways. It can boost your confidence, enhance your personal and teamwork skills and help you see the bigger picture, so why not use one of your volunteering days to help others in a positive way.
To view all of our latest volunteering opportunities across the South West and Wales click here.
If you are interested in volunteering for any of the events listed, or require additional information please contact either Louise Ferris or Sally Smith.
Civil Service Local is committed to ensuring that wherever possible our events are accessible to all participants. If you have any specific requirements that will enable you to fully participate, please let us know and we will endeavour to make any reasonable adjustments.