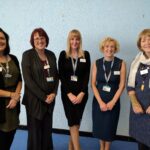 We have a vacancy for a Support Officer.
The post is a loan opportunity and your department will need to be prepared to fund your salary costs. So please check with your finance team/manager before applying.
Here is the advert and if you would like to discuss the post in more detail, please contact Heidi Stephens using the email link below.
The closing date for completed expressions of interest is  the 4th September 2017 and if you want to apply, please send Heidi and email for a copy of the form.