My name is Rob Leadley and I have been with the Driver and Vehicle Standards Agency for over 12 years working as a Driving Examiner in the Leeds and Bradford areas of West Yorkshire.
Towards the end of 2016 I was successful in applying for a place on the Civil Service Local Academy for the Yorkshire and the Humber region for 2017. I applied for the Academy as a way to develop my career skills and myself as a person.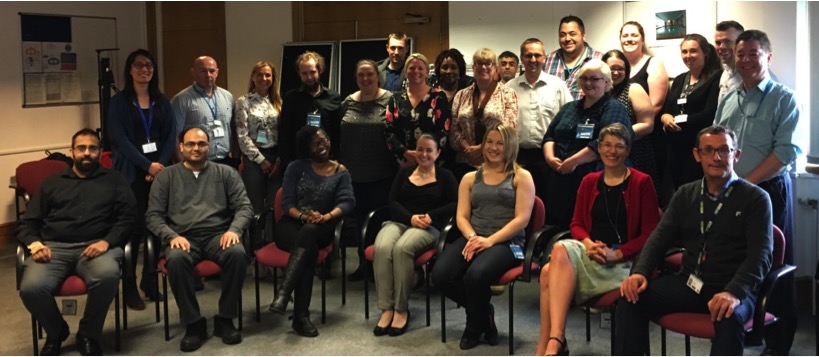 Being a delegate on the Academy gives you the opportunity to work alongside colleagues from a variety of departments throughout the Civil Service. Some of the other departments included in the programme are Department for Work and Pensions, HM Revenue and Customs, Home Office, and the Ministry of Defence. Until joining the Academy I didn't realise just how many different departments there are within the Civil Service.
Being part of the Academy gives you the opportunity to understand the way that other departments and agencies operate and develop skills which can be transferred between departments. You are each assigned a mentor from a different department who will advise and support you throughout the programme to ensure that you benefit from this opportunity. The Academy is designed to develop a range of competencies covering four modules. These include;
Collaborating and Partnering
Communicating
Leading
Building Capability
Whilst on the Academy you work in family groups with each group having to develop and take part in a project relating to the Civil Service Vision. The final projects are then presented in a Dragons Den style to a panel of judges made up of senior Civil Servants.
Within our family group we identified that with each department having their own intranet, there are no inter-department news links. Other than attending events like Civil Service Live there are no systems in place where you can find out what is happening within other departments.
Our project objective is to unite colleagues from all the different agencies and departments within the Civil Service by setting up a central hub where we can promote things like fundraising, local events and inter-department competitions to bring together colleagues. We are aiming to do this by using social media and to publicise the good work done by departments within the Civil Service. Hopefully this will promote the Civil Service in a good light and improve the public perception of what we do.
My advice would be that if you get the opportunity to participate in the Civil Service Local Academy don't hesitate, go for it.
More information about how you can apply to join the next academy programme coming soon.