If you would like one to one help completing a competency example for a job application, we will be holding another one of our popular competency surgeries.
The surgery is an opportunity to receive tailored, focused advice on a competency example of your choice from an experienced sifter. Grab your slot before they all go.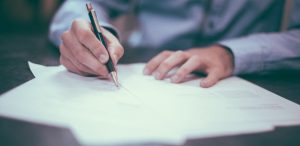 When: 20th September and 18th October 2017
Where: DWP Enterprise Court, Bridgend Service Centre, Angel Street, Bridgend
Book your 30 minute slot between 10:15 and 16:15 on Eventbrite. Here are the links:-
What can you expect:
Honest feedback about how your competence can be improved, (which you can then apply to your other competencies).
30 minute face to face conversation with an experienced sifter from a pool of cross government departments.
Confidentiality
What we expect from you:
Please arrive 10 minutes before your time slot with one drafted competence of your choice.
Be willing to take on board feedback and be open-minded!
Please do not expect:
Your competence to be scored.
Your competence to be re-written.
Civil Service Local is committed to ensuring that wherever possible our events are accessible to all participants. If you have any specific requirements that will enable you to fully participate, please let us know and we will endeavour to make any reasonable adjustments.