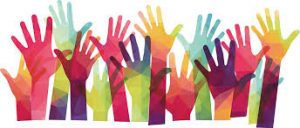 Do you want to work with children in primary schools to introduce them to the world of work?
We are launching a new team project called "Why go to Work",  across the South West.
We are looking for teams of 4+ volunteers to work together to deliver this project in schools in their own area.  It's ideal for an existing team or a group of like minded individuals from different departments.
The teams will take responsibility for the whole project - contacting schools, delivering a 1 hour workshop and following up for feedback and evaluation.  All materials will be provided and there will be an introductory workshop for teams before they start work.  The workshop is aimed at Years 5 and 6 (9-11 year olds).
The teams can run as many workshops as they like over the school year - the only limitation being the amount of time off they can negotiate with their managers.
In addition to the joy of working with the children, the project will give participants scope to develop the whole range of competencies:
Setting Direction
Delivering Results
Engaging with People
For Devon and Cornwall please contact Louise Ferris and for Bristol/Bath, Somerset, Gloucester, Wiltshire (not Swindon) and Dorset please contact Sally Smith.
Please note that you will need to seek approval from your line manager and any travel and subsistence costs must be met by your department. Civil Servants are entitled to 3 days per year for volunteering opportunities. Please ensure you consult your owning department's current guidance on volunteering.
Civil Service Local are committed to ensuring that wherever possible our events are accessible to all participants. If you have any specific requirements that will enable you to fully participate, please let us know and we will endeavour to make any reasonable adjustments.